After Nike, it was Adidas' turn to have trouble breaking down the Harden Vol. 3 of the NCAA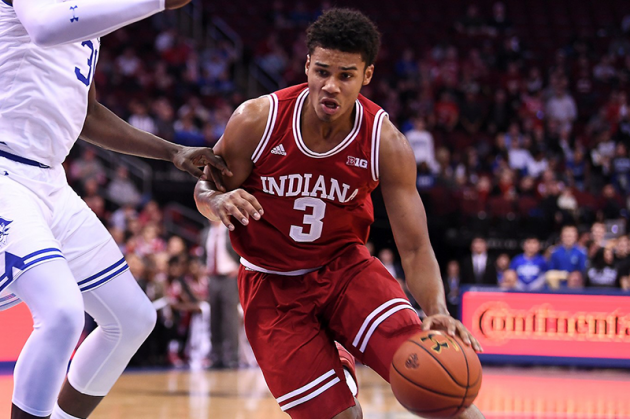 Unfortunately, Adidas had the same shoe ripping problem as Nike had last week with Zion Williamson's PG 2.5 boots. 
A week earlier, Nike's market valuation evaporated $1.1 billion following a shoe tear that resulted in the injury to Zion Williamson.
Adidas seems to be in the same condition as Nike, after Justin Smith's shoe from Indiana University had been ripped a few hours earlier in a match against Wisconsin. It is understood that Justin Smith's ripped shoe is branded Harden Vol 3 by Adidas.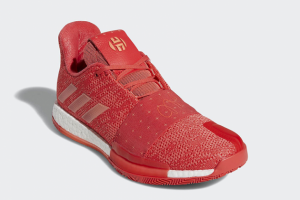 Close-up of the Adidas Harden Vol. 3
Justin Smith was really lucky that he didn't have to suffer the same injury as Zion Williamson and was able to proceed. While Justin Smith's shoe did not tear as badly like the Nike PG 2.5 shoe that Zion Williamson had, it could be a reminder to consider. 
Indianapolis Star writer Robert Scheer has easily caught this unusual moment:
Where shoes are ripped is not normal, but often it creates a bit of trouble for businesses. Provided that the consistency of the shoe outsourcing is being challenged after Zion Williamson ' shoe tear event, Adidas encountering a similar case will certainly attract a lot of coverage.
This is also a lesson for players to choose the right shoe for their body weight. Zion Williamson is 2m01 tall and weights 129 kg but wears a light shoe like Nike PG 2.5. A lot of people believe that Zion Williamson should probably use the LeBron line of shoes. 
Justin Smith is not a little athlete as he is 2m01 and weights 103 kilograms. So maybe the player himself and the staff of the Indiana University should seek a new choice after this incident.
After the shoe tear event, Nike immediately reached out to ease public opinion and revealed that Zion Williamson would create a pair of sneakers customized to the player's weight. Paul George himself had made immediate contact with Nike to figure out why the PG 2.5 double had been torn and to Zion Williamson's best wishes. 
How is Adidas going to deal with this slight problem and what is James Harden going to think when his branded sneakers get ripped during the NCAA level match? But Adidas is supposed to feel lucky to have the Harden Vol. 3 had not been torn by an NBA star or as popular as Zion Williamson.